Crystal Quest
A group of six kirbies adventure around helping others, facing monsters, and forming strong friendships.
Main Characters
Cotton

Curious, somewhat shy, and the 'observer'. This puffball absorbs what's going on around her in a constant state of childlike wonder. She can often be oblivious, and tends to be a bad liar. She longs to form friendships with others of her kind, even if she doesn't quite understand why.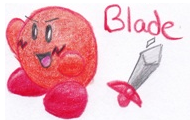 Blade

Brash, hotheaded, the leader, and dreams of becoming something great. Blade's cocky attitude grates on others' nerves, but he tries his best to appear 'cool' to his peers. He has a difficult time talking to those he admires, and usually tries to show off to them. Deep down, he has a romantic heart.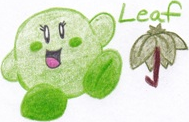 Leaf

Leaf is very excitable with a hidden soft side for plants and puffballs alike. She tries a bit too hard to make friends, often jumping to conclusions at the littlest things. Her energy knows no bounds, and she typically uses it to cheer up her friends, getting very sad if they are hurt or angry.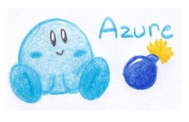 Azure

Azure is a babyish puff with a kind heart and love of adventure. It can be very hard to tell what's on his mind, seeing as he can only say variations of the word 'poyo'. He seems to care the most for Lilac, and they share a mother/child relationship. Some say he's destined to become a great leader.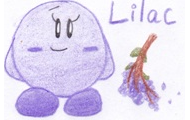 Lilac

Lilac is motherly and somewhat stern. She knows nearly everything about her team and knows what they like and how they prefer to be treated. The younger members think she's very wise, treating everything she says as fact. Her ability: Clean is incredibly useful around their home, with her trusty broom beating back enemies and dust bunnies.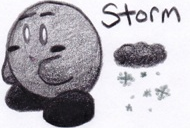 Storm

Stern, a bit cold, and has a tendency to wander. Always loyal to his teammates, but not fond of their antics. He's not afraid to speak the truth when something's annoying him, usually putting others' feelings aside. His age is unknown, but it appears he is the oldest of the six. Storm's not bothered by his age and keeps busy reading old books. When asking him a question, expect a snarky reply or a dry joke.